Exterior Painters in Chicago
A Clean Look is a Chicago Paint Contractor that focuses on exterior painting. We specialize in painting the exterior of homes and business locations in the Chicago land area.
🧑🏼‍🎨 Exterior Painting Services for Homes –  Chicago exterior house painters provide top-notch painting services for residential homes in the Chicago area.
🧑🏼‍🎨 Exterior Painting Services for Businesses – Chicago Commercial Exterior Paint Contractors. Paint services for businesses in Chicago.
Contact us today for a free estimate for your Chicago Illinois exterior painting needs.
Exterior Painting Contractors in Chicago
Your home deserves the beauty of fresh paint, professionally applied. But superior results are difficult to achieve if you don\'t have the time to do the job yourself – or if you can\'t find a reliable contractor to do it for you.
Trust A CLEAN LOOK to provide professional exterior painting, on time and on budget. Our Chicago exterior painters are reliable, insured, and skilled at all aspects of painting. 
Outdoors, the painters will protect sidewalks and landscaping, then paint siding, windows, doors, gutters, soffits, columns, shutters, porches, decks, fencing, and more.
Because quality painting begins with thorough preparation, every job starts with surface cleaning. The exterior paint contractors also sand loose or peeling paint, repair cracks, and caulk where needed.
Then, they provide the exterior painting services you need, including:
🎯 Priming and painting
🎯 Custom colors
🎯 Brush/roller work
🎯 Spraying
🎯 Drywall repair
🎯 Staining and varnishing
🎯 Caulking and sealing
🎯 Restoration
🎯 Wood stripping
🎯 Wall Covering Removal
🎯 Textured finishes
🎯 Decorative finishes
When you purchase exterior painting services from A CLEAN LOOK, expect start-to-finish project management, reliable and courteous professionals, and complete satisfaction.
Preparation of the work surface is key to paint longevity.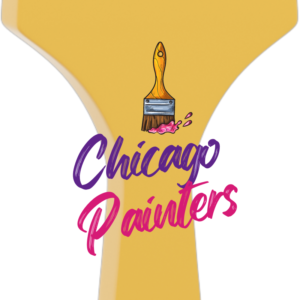 Chicago Exterior Painting Preparation Work
A Clean Look will follow a set of procedures to ensure the exterior of your home is prepared for painting as follows:
1. Chicago Power washing will be performed before starting any prep work to remove surface dirt mildew to create a clean subsurface for new exterior primer and paint to adhere properly too.
This process will defiantly add years to the life of your new paint. We specialize in Chicago pressure washing services.
2. Primer Coating– this step will ensure better results with your application of the finish coat / it will make the paint adhere better to the surface allowing the finish coat to spread further reducing paint costs and providing a richer truer version of the color choice that you\'re trying to achieve.
This process is essential over bare wood or metal areas, or around windows and doors where caulking and glazing may have deteriorated.  This process will save money on rising energy costs and make your home better insulated.
🔥Top 10 Reasons to Choose A Clean Look for your next Chicago exterior painting job
Exterior Painting Tips for Residential Homes
Here are some tips on how to paint the exterior of your house in Chicago:

🎯POWER WASHING- Start by pressure washing the surface of your house to remove any dirt or debris.
🎯 APPLY PRIMER – Once the surface is clean, apply a primer coat before painting. This will help ensure even coverage and prevent peeling paint later on.
🎯 HIGH-QUALITY PAINT – Use a quality exterior paint job for best results – something with good color retention and durability against weathering.
🎯 HIRE PROFESSIONAL PAINTER – Hire a professional exterior painting contractor in Chicago for the best results. A Clean Look has years of experience painting the exteriors of homes in the area, so we know what works best!
---
CHICAGO PAINTER NEAR ME
Looking for an exterior painter near me. A top Chicago paint contractor will give you a free estimate on any Chicago painting job you have.
🧑🏼‍🎨 Exterior Paint Contractors Near Me
🧑🏼‍🎨 Chicago Business Paint Contractor
🧑🏼‍🎨 Best Exterior Paint Colors for Homes in 2022
Contact us today for a free estimate for your Chicago Illinois exterior painting needs.
Painters in Chicago Il
🔥 Interior Painting Services
🔥 Commercial Painting Services
🔥 Chicago Residental House Painting
🔥 Chicago Power Washing Services