A Clean Look – Free Interior Painting Estimates
A Clean Look is a Chicago Illinois-based home improvement company focusing on interior painting services.
We specialize in painting the inside of homes and business locations in the Chicago area. Contact the interior house painters at A Clean Look with any questions or for a free estimate.
—> Contact us today for a free estimate for your Chicago interior painting needs.
Chicago Interior Painting Services
If you need any kind of interior paint work done in the Chicago or north shore suburbs, we can assist you and give you a free estimate.
We can handle all interior painting jobs and below are some pages related to our Chicago interior painting services.
Chicago Interior Painters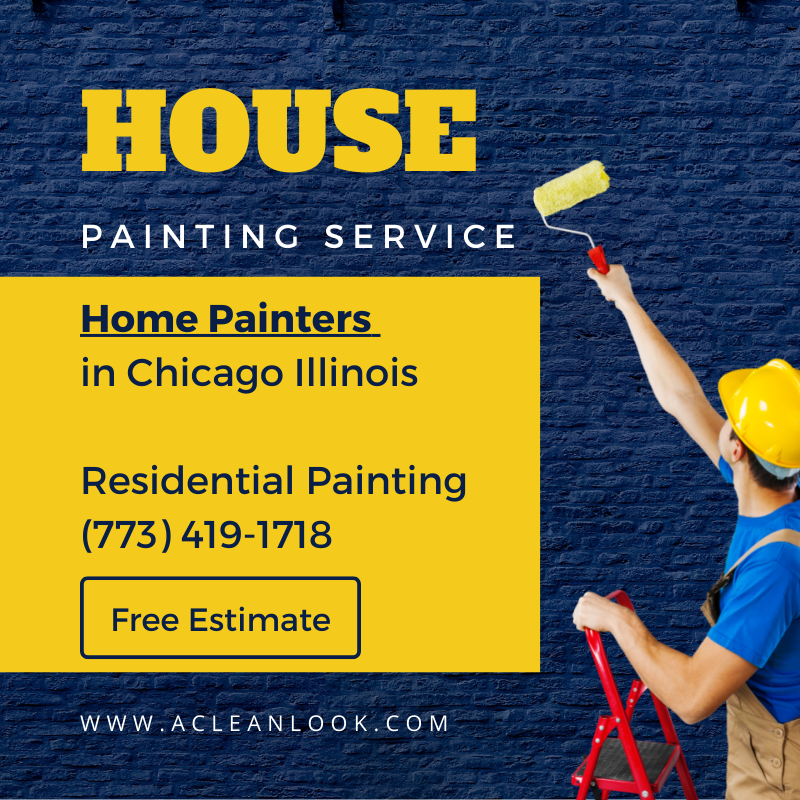 Chicago Interior Paint Contractors
Your home deserves the beauty of fresh paint, professionally applied. But superior results are difficult to achieve if you don't have the time to do the job yourself – or if you can't find a reliable contractor to do it for you.
Trust A CLEAN LOOK to provide professional painting, on time and on budget. Our painters are reliable, insured, and skilled at all aspects of painting.
For interior projects, they protect your furnishings and flooring, then paint walls, ceilings, trim, windows, doors, closets and more.
Because quality painting begins with thorough preparation, every job starts with surface cleaning. The paint contractors also sand loose or peeling paint, repair cracks, and caulk where needed.
Interior Painting Services in Chicago
Painting Services you need, including:
*  Priming and painting
*  Custom colors
*  Brush/roller work
*  Spraying
*  Drywall repair
*  Staining and varnishing
*  Caulking and sealing
*  Restoration
*  Wood stripping
*  Wall covering removal
*  Textured finishes
*  Decorative Finishes
When you purchase interior painting services from A CLEAN LOOK, expect start-to-finish project management, reliable and courteous professionals, and complete satisfaction.
Top 10 Reasons to Choose A Clean Look for your next Chicago interior painting job
—> Contact us today for a free estimate for your Chicago Il interior painting needs.
Painters in Chicago Il
Exterior Painters Near Me

 Commercial Painting Services

 Chicago Residential House Painting

 Chicago Power Washing Services

Chicago Interior Painting Guide